Flora and Fauna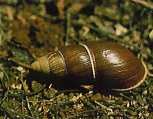 Endangered Flax Snail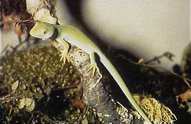 Northern Green Gecko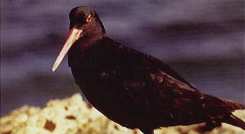 Black Oystercatcher
Te Paki Farm Park is considered to be one of the most outstanding wildlife habitats in New Zealand. It is home to many scrub and openland native bird and waterfowl and one of the last strongholds of the New Zealand fernbird. It's coastal waters and shoreline provide feeding grounds for waders and seabirds but, more importantly, it is the last remaining habitat of the large and exceedingly rare New Zealand flax snail (Placostylus) and harbours a large population of the uncommon Northern Green Gecko. It also has interesting plant species restricted to this particular locality, including species which are as yet unnamed and others which are very rare. The area grows the only prostrate Pittosporum found in New Zealand, for instance, and two extremely rare varieties of Hibiscus. Mention should also be made of the pink ti-tree (Kahikatoa) which grows prolifically over large areas of the park and whose varying shades of pink bloom make a beautiful sight in early spring.
The North Cape area, which is now a scientific reserve, does not appear at first glance to be an inviting area for plants. Yet it's baked, red clay and ironstone soil grow species of great botanical interest and several species of plants found nowhere else.
Motuopao Island has now been made a nature reserve in order to protect it's breeding colonies of prions and petrels. Rats which threaten these colonies will be exterminated or controlled.
Much of the land in the park which was previously burnt off each year and grazed by cattle is now cleared of stock and is being left to regenerate. Already there is evidence in many areas of native trees pushing up though the ground cover of scrub and ti-tree.
Wetlands are being preserved as important breeding grounds for bitterns, rails, paradise duck and pukeko, and the wide sweeps of beach for caspian tern, oystercatchers, pied stilt and the uncommon New Zealand dotterel Administration of the area is dedicated to maintaining as much of these delicately balanced ecological areas as possible, ensuring maximum protection for the wildlife they support, and eradicating, as much as is practible, introduced plants and animals where they endanger endemic species.