The History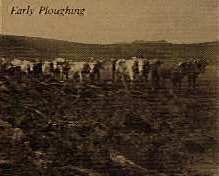 Early Ploughing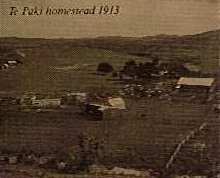 Te Paki homestead, 1913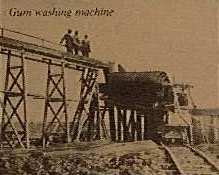 Gum washing machine
On the eve of Epiphany 1643, Abel Tasman sailed in for water to the Three Kings Islands, which he named after the biblical three wise men. He was the first European to sight North Cape and was also responsible for naming Cape Maria Van Diemen to honour the Governor of Batavia's wife. Captain Cook and the French captain, Jean de Surville, sighted the north coast in 1769 within a few days of each other, and in 1772 Marion Du Fresne anchored his sailing ship in spirits Bay and landed in a vain quest for fresh water. It was not, however, until the arrival of trading and whaling vessels in the late 18th century that European contact with the area really started to have an impact. Close behind them, in the 1830s, came the missionaries who sought to convert the Maoris to Christianity. the first European landowners in the region were Stannus Jones and a young English lawyer, Samuel Yates, who acquired ownership of a large tract of land in 1873. Yates married a local Maori princess and became known as 'King of the North' and his homestead as 'Paki' from which the name Te Paki derives.

In the late part of the 19th century, it was the gumdiggers who made their presence felt in the far north. Armies of fortune seekers settled in the area just south of the park and hunted over Te Paki itself for it's bounty of Kauri gum, fossilised resin from the Kauri tree which had become highly desirable as the backbone of varnish manufacturing.
In the Mokaikai Scenic Reserve is the 'Money Tree' where miners left coins for good luck.
The first world war, followed by the economic slump of the 1930s brought about the collapse of the industry, although some activity in the gum fields lingered until the 1950s.
In 1930, the Keene family bought up half of the northern headland (16,000ha) and they grazed the hilltops and broke in large tracts of land for farming, until 1966 when the entire area of farm was bought by the crown. Today, only 2,900ha has been kept as farmland.
The rest is being encouraged to return to it's natural state.